Speakers
Start
April 2, 2020 - 12:00 PM
End
April 2, 2020 - 1:00 PM
Cybersecurity, COVID-19, and Working from Home
We're seeing an increase in cybercrime associated with COVID-19 and the huge number of people who are suddenly working from home. Join the speaker as he discusses general cybersecurity tips, what to be aware of in the context of COVID-19, and secure use of new remote meeting platforms such as Zoom.
ABOUT THE PRESENTER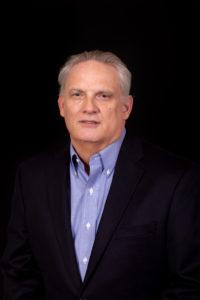 Ben Woelk, CISSP, CPTC, is the Program Manager for the Information Security Office at the Rochester Institute of Technology where he's developed a leading information security awareness program. Ben is a member and former co-chair of the EDUCAUSE/Internet2 Security Awareness and Training Working Group of the Higher Education Information Security Council. Ben is an Associate Fellow and the current president of STC.
He holds the CISSP (#379414), CPTC, is a CPTC trainer, and is ITIL v3 certified. Ben holds degrees from the University of Florida, Trinity International University, and the University of Rochester, and an Advanced Certificate in Technical Information Design from RIT. Ben is adjunct faculty at RIT, teaching classroom and online courses in Computing Security Fundamentals, Technical Communication, and Introverts and Leadership.
Prior to joining RIT, Ben provided technical communications and change management consulting to a number of area Fortune 500 companies. His current interests include working with other security awareness practitioners to develop effective security awareness programs and providing mentoring and coaching to new and aspiring introverted leaders, and speaking and presenting workshops on introverted leadership, creating security awareness programs, and technical communication.
Frequently Asked Questions
When do education events take place?
Webinars are held every Wednesday afternoon from 2-3 PM EDT/EST (GMT-4/5).
A majority of online courses are held Tuesdays-Thursdays between 10:00 AM-1:00 PM EDT/EST (GMT-4/5), as to not conflict with webinar times.
When will I receive the GoTo Webinar/GoTo Meeting instructions for an event?
Registered attendees will receive the GoTo Webinar instructions three (3) hours before the webinar begins.
Registered attendees will receive the GoTo Meeting instructions one (1) day before the online course begins.
To participate in a webinar and an online course, you must be able to access GoTo Webinar or GoTo Meeting, STC's online meeting space. Check system requirements for GoTo Webinar and GoTo Meeting prior to joining. GoTo Webinar and GoTo Meeting are a standard web seminar tool (no separate download required) and all you need is a reliable Internet connection and phone line, or a computer with VoIP capabilities.
I registered for an online course, what are my next steps?
Once you register for an online course, you will receive a confirmation receipt that day. A majority of our online courses uses Moodle, STC's course management site, which attendees will receive the login instructions two (2) days before the course begins.
If you cannot access Adobe Connect and/or Moodle (as needed), then you will not be able to successfully complete an online course.
I registered for a webinar, but will be unable to attend. Will a recording be available?
If a registered attendee is unable to attend a webinar that day, they will receive an email with a link to the recording, and an evaluation link along with the PDF of the presentation.
I registered for a webinar and/or an online course, but cannot attend at that time. Will I receive a refund?
If a registered attendee is unable to attend a webinar and/or an online course, the cost is transferable to a future event, but is not refundable. Online registration closes one-two business days before the education event begins.
I want to take a specific course that isn't listed online. Will it be offered in the future?
STC rotates its courses every year as we try to offer the most popular ones within the first half of the year. Online courses are subject to change or are offered more than once per quarter. If a course is not listed, STC will offer it again in the following year.
Have an Education Question? Contact Us!
MORE DETAIL