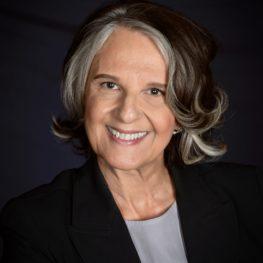 Charlene Haykel
LanguageLine Solutions
Charlene Haykel is a strategic analyst, editor and writer with 40+ years' experience in corporate, marketing and government communications. For the last three decades, she has specialized in simplified communications, a set of skill sets and disciplines that simplify complex information for lay audiences.
Haykel began to focus on the problem of complex information in 1988 when she joined an international branding firm to introduce their, then, emerging simplification specialty across North America. She subsequently served as a principal of two other agencies, BlackburnYoungHaykel in Westport, CT and Simplify, a company she cofounded in New York City.
Both businesses gave her opportunities to link marketing, branding and customer retention issues with simplification theory and practice. What emerged from her work was Macrosimplification®, a registered, trademarked process for creating clear, effective communication systems for entire organizations built around core content. She and her teams have, over the years, served a diverse cientele, including: American Express; Sun Life Financial; N Y State of Health (NYS health exchange); Merrill Lynch; Guardian Life; TD Ameritrade and BCBS of Western New York.
In 2010, she co-authored the award-winning College Access: A Family Guide to Planning and Funding College. Haykel has also spoken extensively on issues of transparency in investor communications and simplification principles and processes for such organizations as: the Investment Company Institute; the Institute for International Research; the Conference Board; the Professional Insurance Marketing Association; the Insurance Marketing Communicators Association; the Life Communicators Association and the Financial Communications Forum. She was also invited to speak at two international conferences, for Clarity in New Zealand in 2016 and for PLAIN in Austria in 2017.
Events