International Summit Awards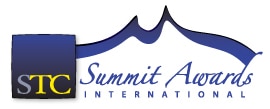 STC offers competitions to evaluate professional technical communication.
Each year, the Society for Technical Communication sponsors international competitions through which technical communicators have the opportunity to receive recognition for their work. STC chapters hold preliminary competitions from which Excellence and Distinguished Award winners advance to the international level. Each entry is judged against criteria that measure the degree of technical content, achievement of purpose, and technical execution whether online or in printed deliverable.
Competitions are open to technical communication professionals. You do not have to be a member of STC to participate. Review the STC ISA General Information and Rules. Click here to submit your entry to the ISA Competition.
Click here to submit your entry to the ISA Competition.
---
Competitions have two tiers:
Chapter or regional (community)
International (Society-wide)
Entries are submitted in the following four categories:
Informational Materials
Instructional Materials
Promotional Materials
User Support Materials
An entry must win an Award of Excellence or Distinguished Technical Communication at the chapter/regional level to qualify for submission to STC's International Summit Awards (ISA) competition. Many chapters hold professional competitions in the fall to conclude before the deadline to enter the ISA. The list of chapter and regional competitions will be coming soon.
For more information, contact:
Kit Brown-Hoekstra, ISA Committee Chair
Email: kitbh.stc@gmail.com
Phone: +1 (303) 243-4452
Elaine Gilliam, STC Meeting Manager
Email: elaine.gilliam@stc.org
For information specific to submitting electronic entries, see STC ISA General Information and Rules.
Each physical submission must include:
Three copies of each entry
Completed online entry submission form for each entry (with a printed copy of the completed entry submission form attached to each of the four copies)
Payment: Check(s) made payable to STC or online credit card payment. Nonrefundable fee per entry in US dollars only:

$90 members
$140 nonmembers

When paying by check, please mail a printed copy of the online entry submission form with the check payable to Society for Technical Communication to:
Society for Technical Communication
9401 Lee Highway, Suite 300
Fairfax, Virginia 22031
Volunteering to Judge
To be considered to judge in the ISA, you do not have to be a member of STC. However, judges must meet at least two of the following qualifications:
STC Senior Member
5+ years experience in technical communication or related field
Teaching experience in technical communication or related field
Master's degree or higher in technical communication or related field
CPTC or other certifcation by a related professional association, such as Project Management Profession (PMP) or Certified Performance Technologist (CPT)
Winning an STC or other communication competition award
3+ years of experience in the competition category in which you would like to judge
To submit an application to judge, complete the STC ISA Judge Application. Applications must be received by 31 December 2016.  
---
Resources
The following documents and forms are resources for competition managers, submitters, and judges.
International Summit Awards
Competition managers may customize these forms in Microsoft Word for chapter/regional use.
---
Award Winners
Historical List of Past Winners
---
Award Winner Emblems
Winners of the STC International Summit Awards and chapter/regional-level awards of STC-sponsored competitions may freely duplicate the STC award emblems in resumes and company publications and on websites or copies of the winning publication.
For chapter/regional-level awards, winners may add the name of the chapter/region or competition as shown in the popup example.
We suggest including a tag line (or similar text) with the emblem, based on the following example:
 [Award Type] Winner of STC's International Summit Awards Competition, 2013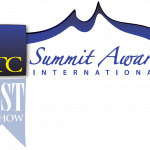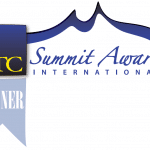 For EPS format, please email stc@stc.org to request the image file.